Now in its fourth year, the LibLab Fellows program is an experiment in library-based learning guided by a critical consideration of just what we mean by "the digital." Fellows engage theory and practice of digital scholarship through open lab hours and weekly discussion meetings during the fall semester.
In 2019, both our discussion and code were facilitated by Observable, including "Computational Essays" that fellows worked on during the course of the semester. You can explore some of our work along with notebooks that inspired us here.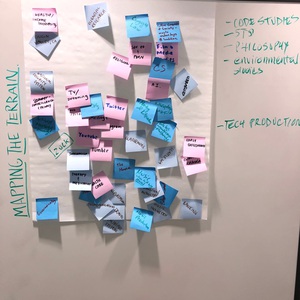 An introduction to the terrain.
Observable notebook for this week's discussion.
Week 2: Do Artifacts Have Politics?
What can things do? Considering the perspective of Science and Technology Studies.
Observable notebook for this week's discussion .
Week 3: Considering Infrastructure (with Kevin Webb)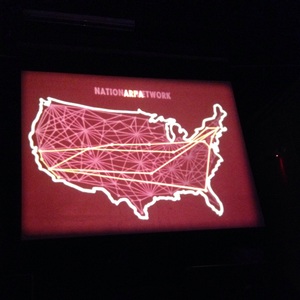 Before we can go further into networked technologies, we ought to have a starting point – What do we mean when we say internet? We will also begin our consideration of the problems of electronic text.
An Observable notebook for this week's discussion.
FALL BREAK
Week 4: The Language of Visualization
Week 5: The Economy of Attention
Week 6: On Clouds
Week 7: Performing Identity in Digital Environments
Week 8: Surveillance and Privacy
Is the internet listening? Is the internet listening to everybody?
"The New Organs is a project to gather, archive and investigate the theories and realities of corporate surveillance."
Week 9: Recap & Workshop
Week 10: Wrap-Up